Spoadi's Candy Orange 73 Chevy Vert on 30's Forgis And Nava's Candy Slime Chevy Vert on Gold 30's Asantis
Orange Chevy on 30's Forgis And Green Chevy on Gold 30's Asantis
Donk Game Posted up in Uptown

Both Chevy Verts Drippin Wet Candy Paintjobs!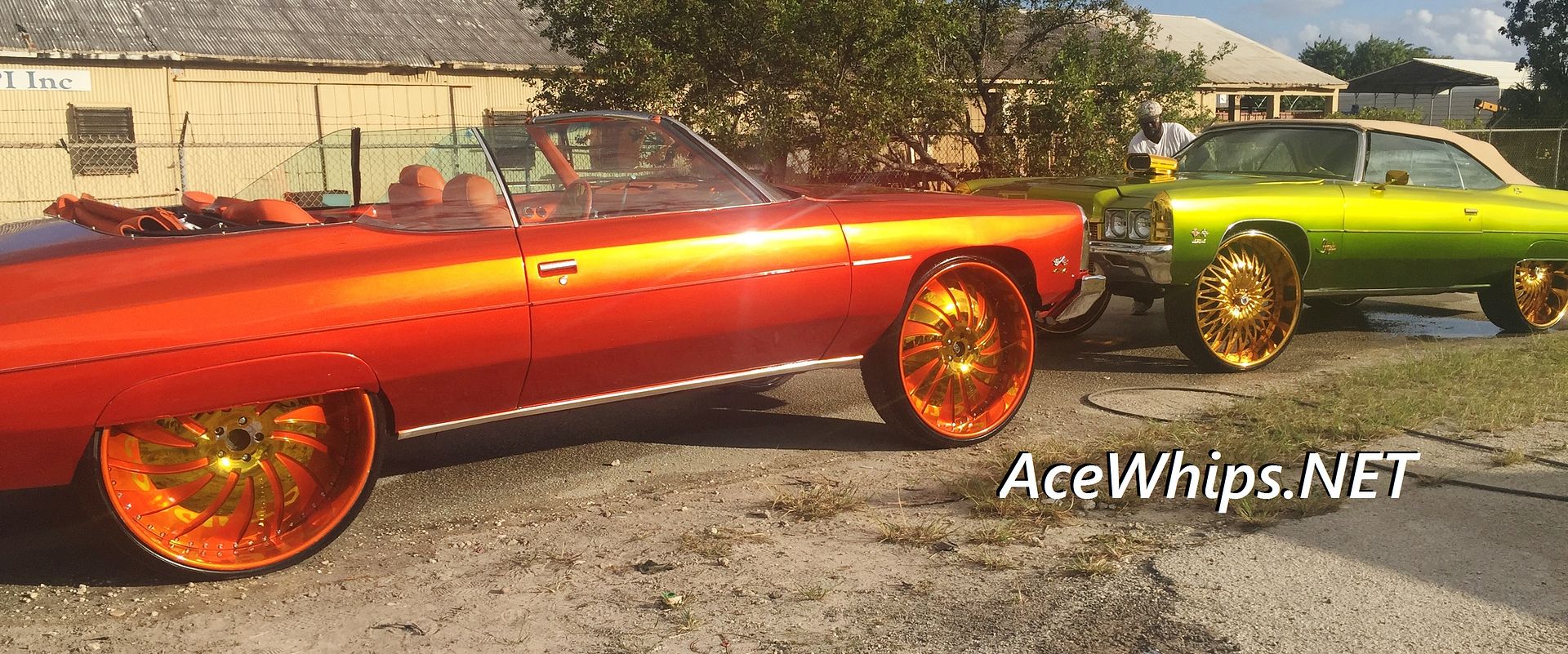 Nava's Candy Green 72 Chevy Vert on Gold 30's Asantis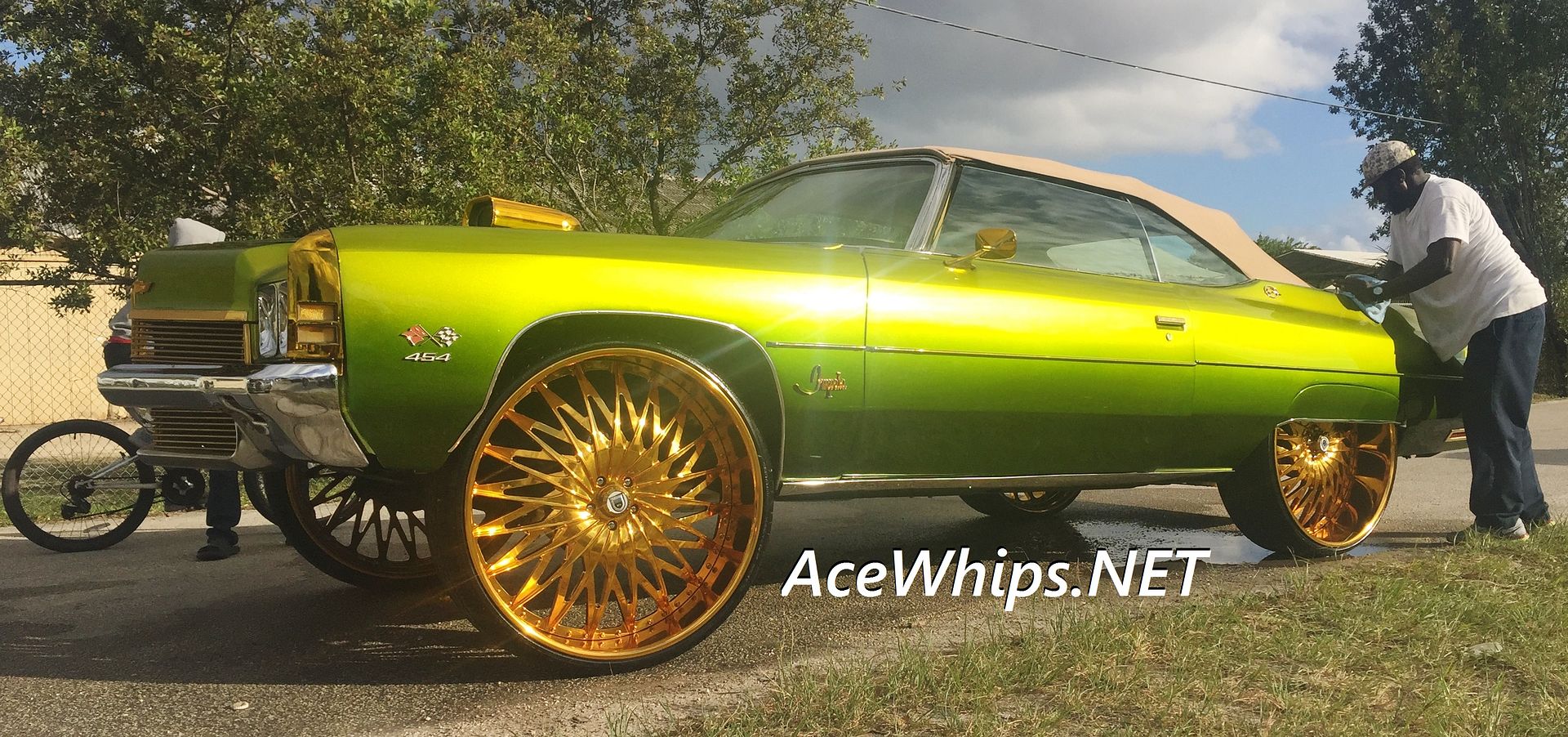 72 Chevy Sittin Mean And Clean on Gold 30's Asantis
The Chevy Donk Game Crazy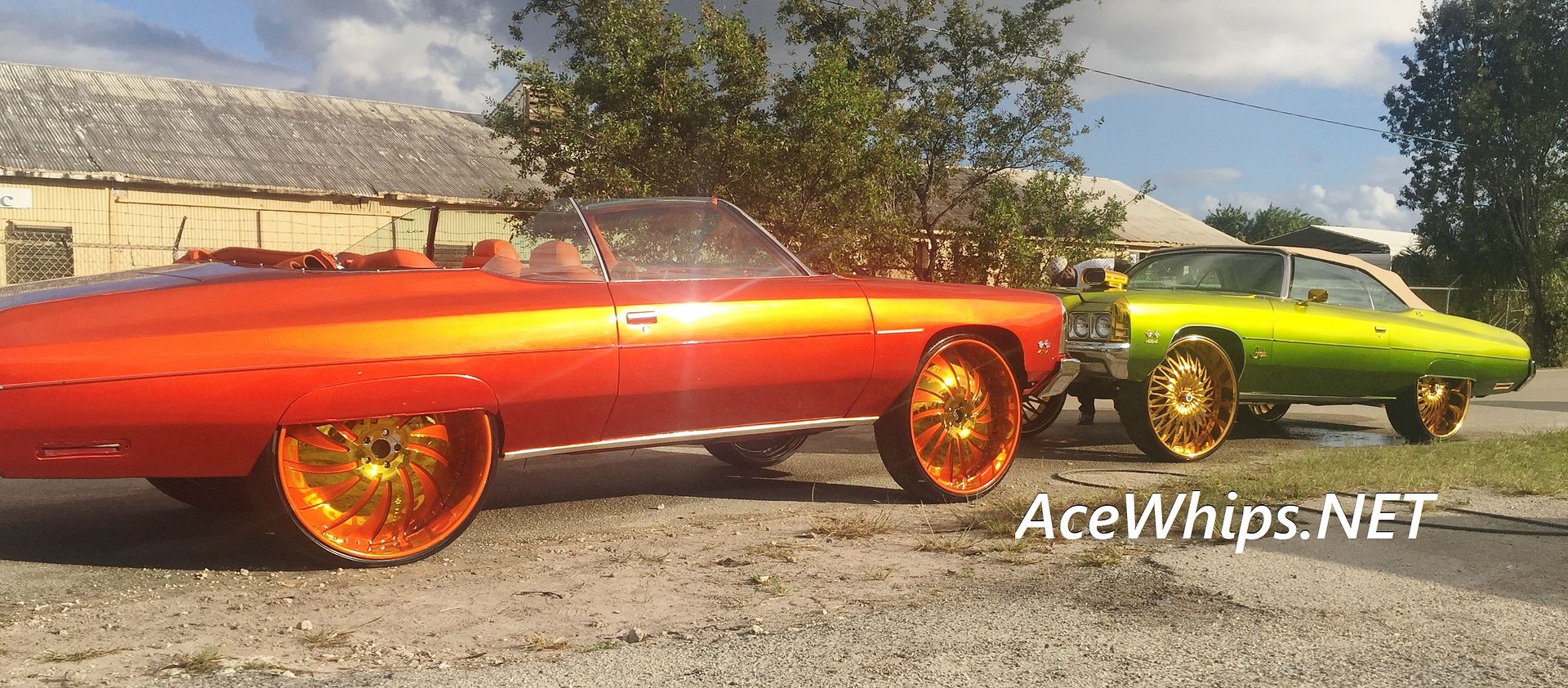 Which One You Like Best? Orange Or Green?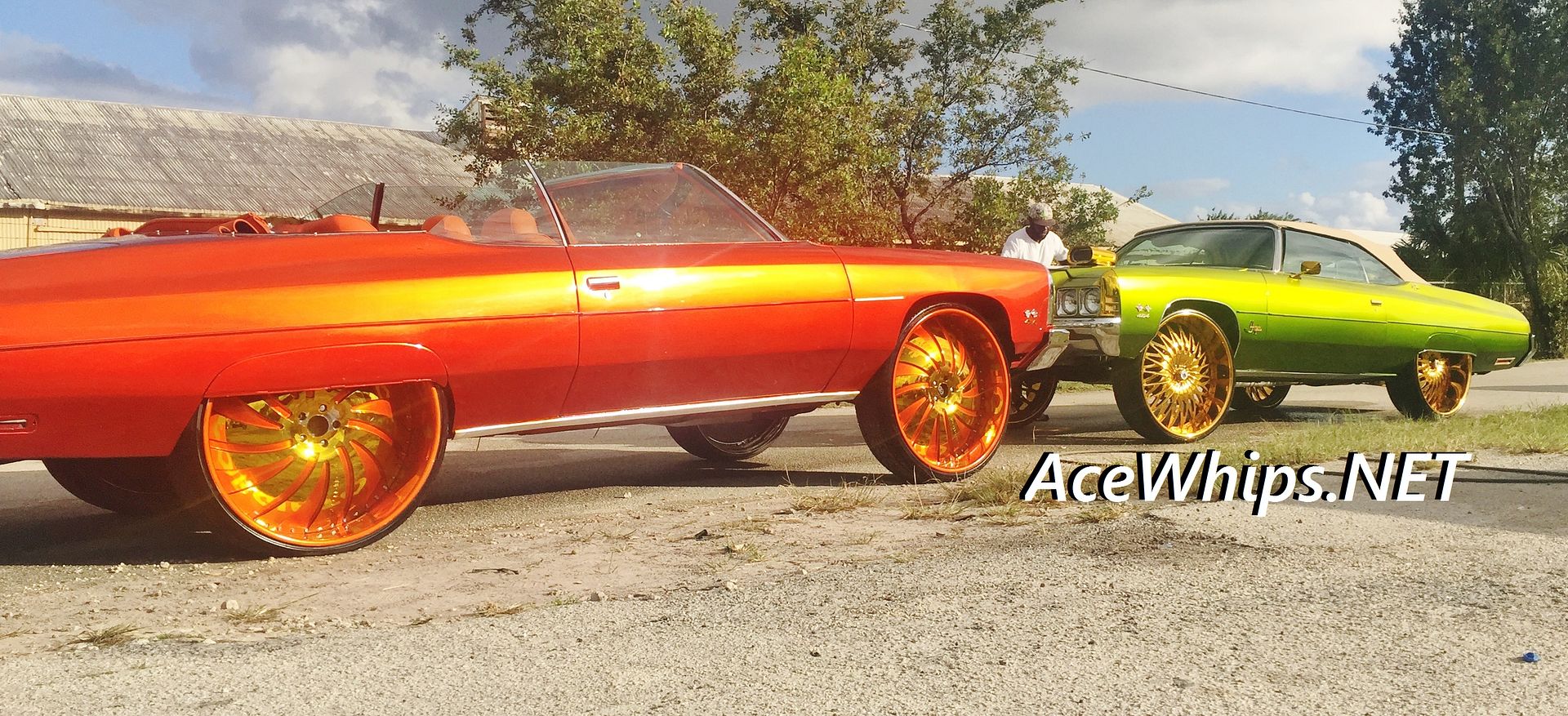 One of the Most Talked about Donks in the Game Right Now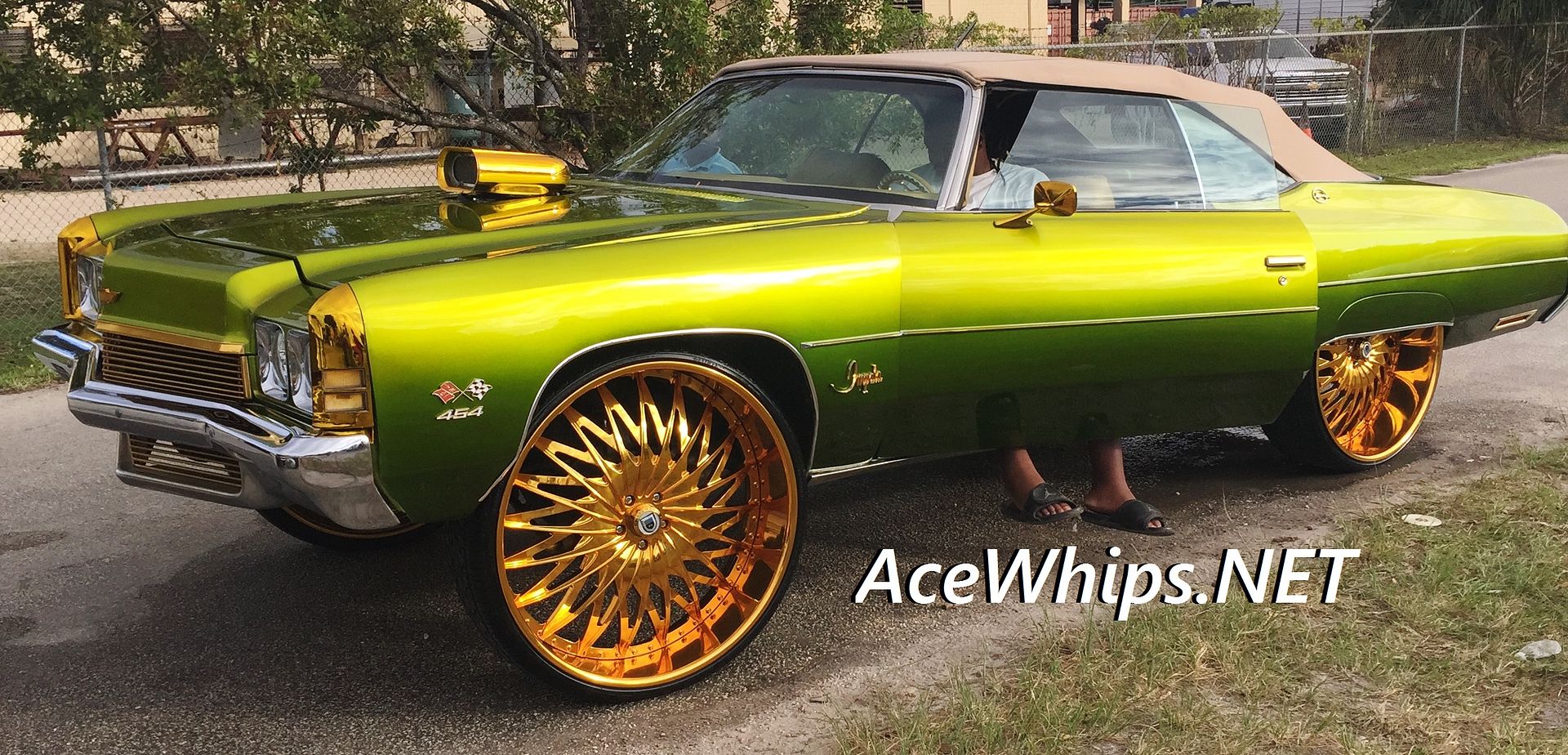 Heavy Pressure in the Game
A Major HIT in the Vert Chevy Nation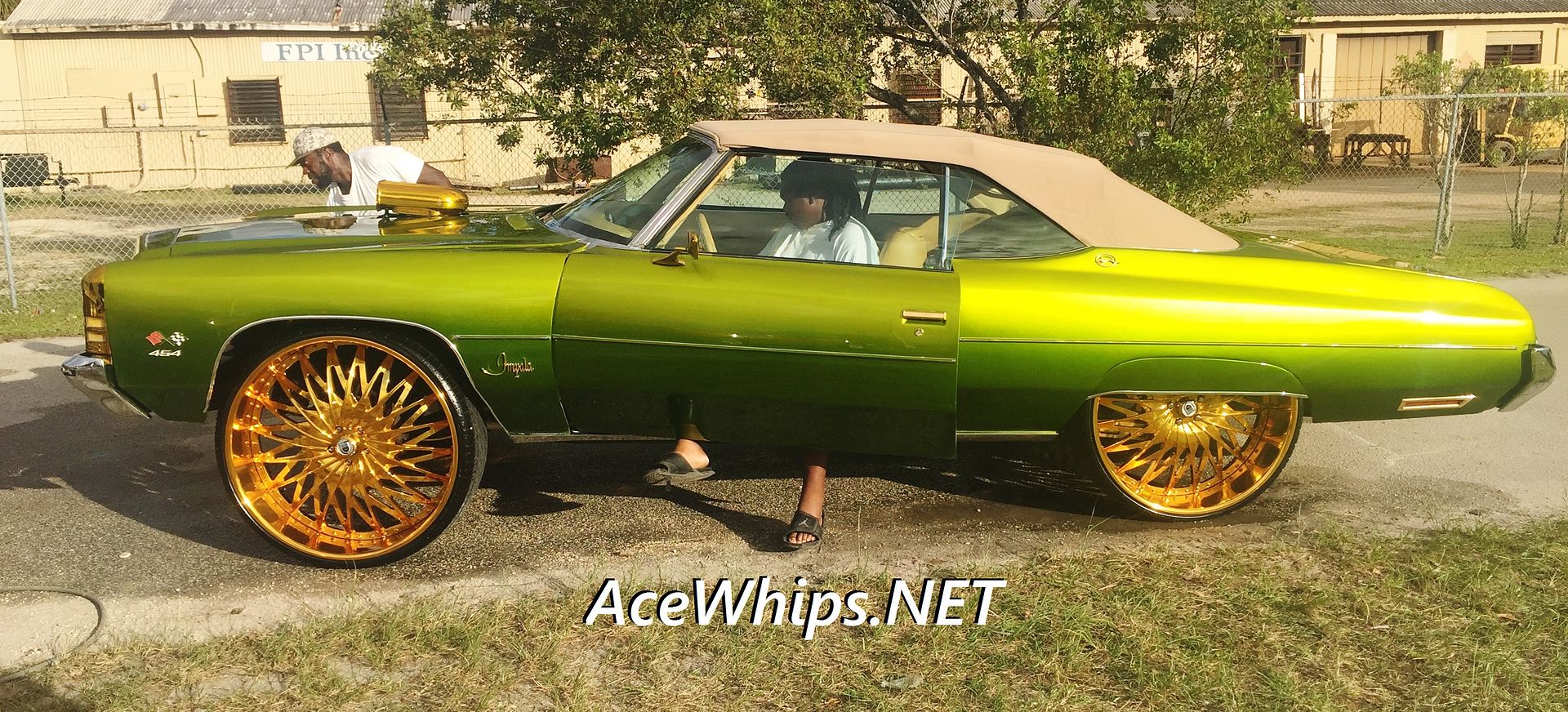 It's A 30"s World!
Spoadi's Candy Orange 73 Chevy Vert on 30's Forgis And Nava's Candy Slime 72 Chevy Vert on Gold 30's Asantis
::::: WATCH THE VIDEO :::::