JITT's Candy Mango Gold 2011 Audi Q7 Truck on 30" Forgiatos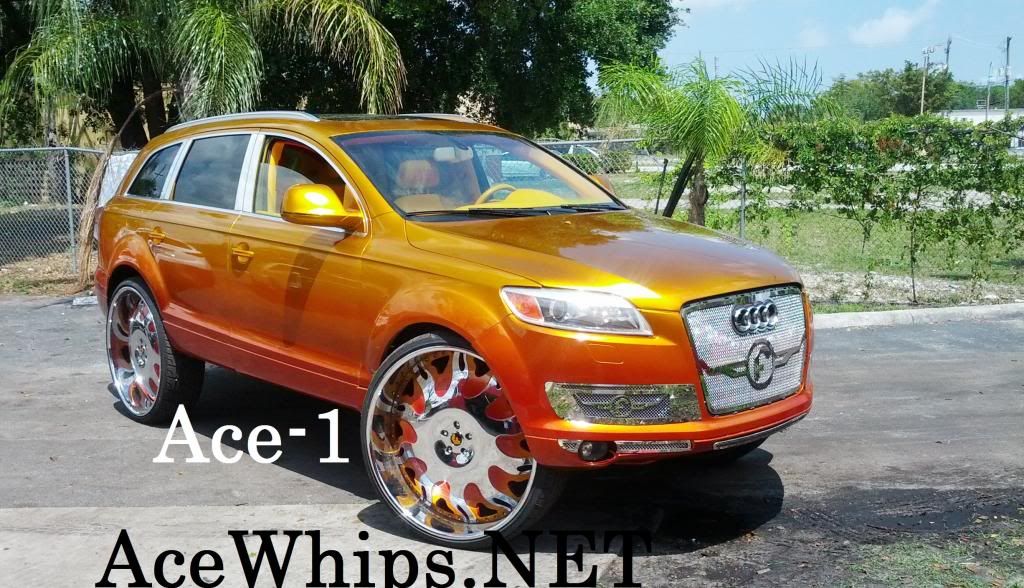 Jitt's WET Mango Gold Q7 Truck on 30's Forgis!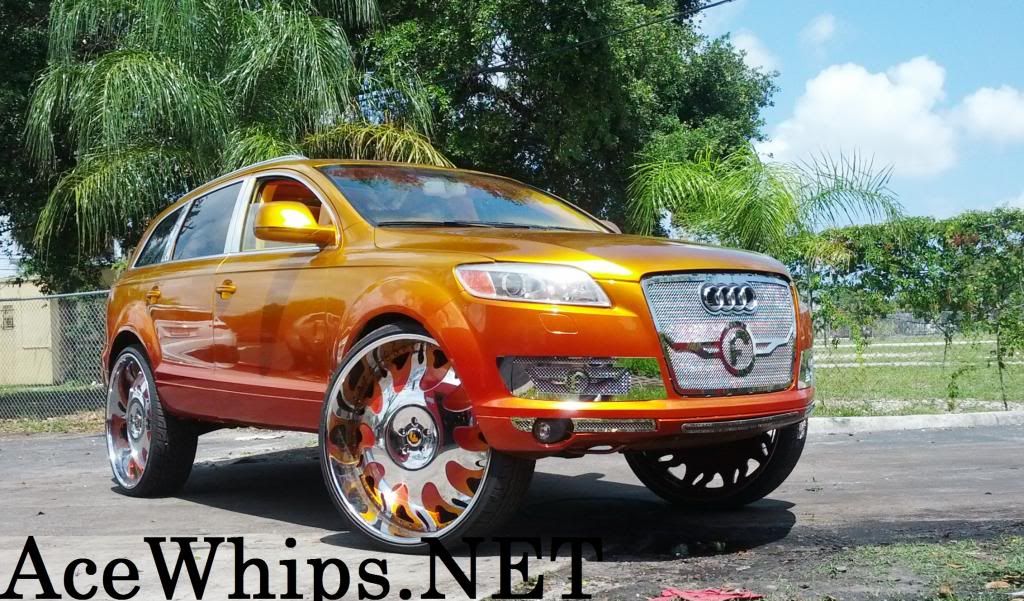 WET Candy Mango Gold Paintjob by BIN LADEN! 954-759-1273
Interior COMPLETY DONE!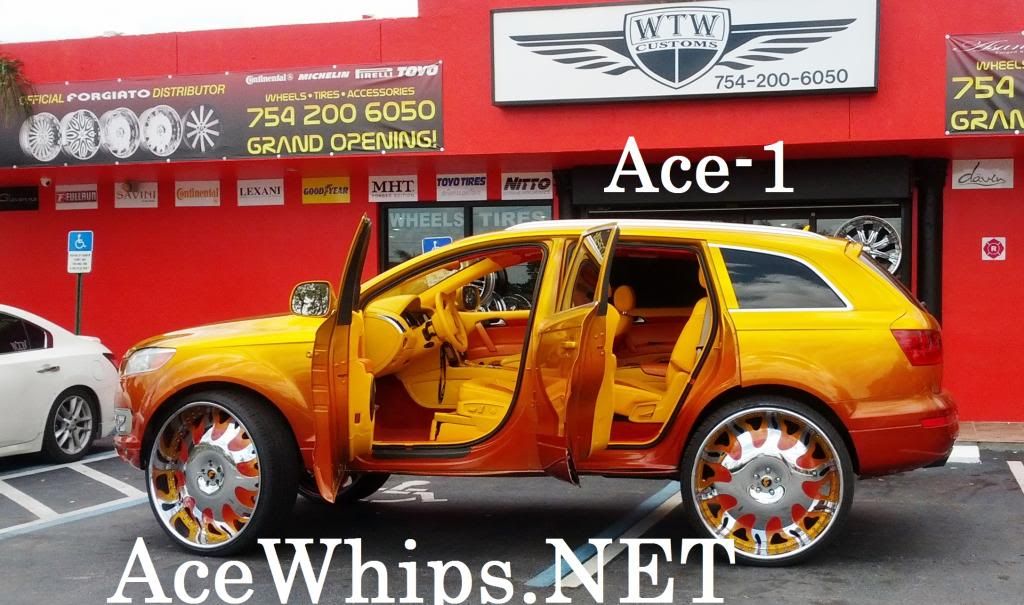 KING Q7??!!
Sittin Clean on 30's!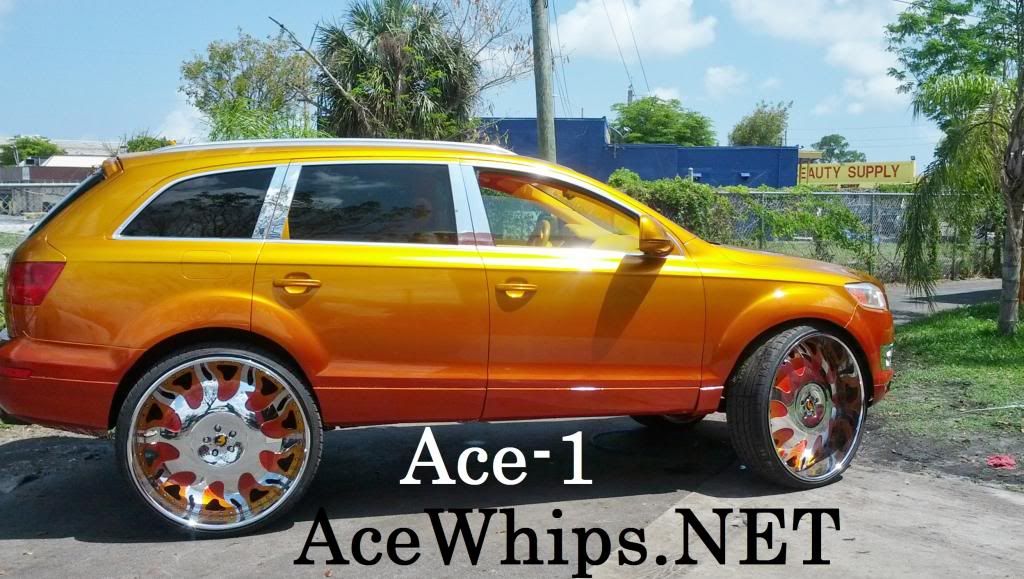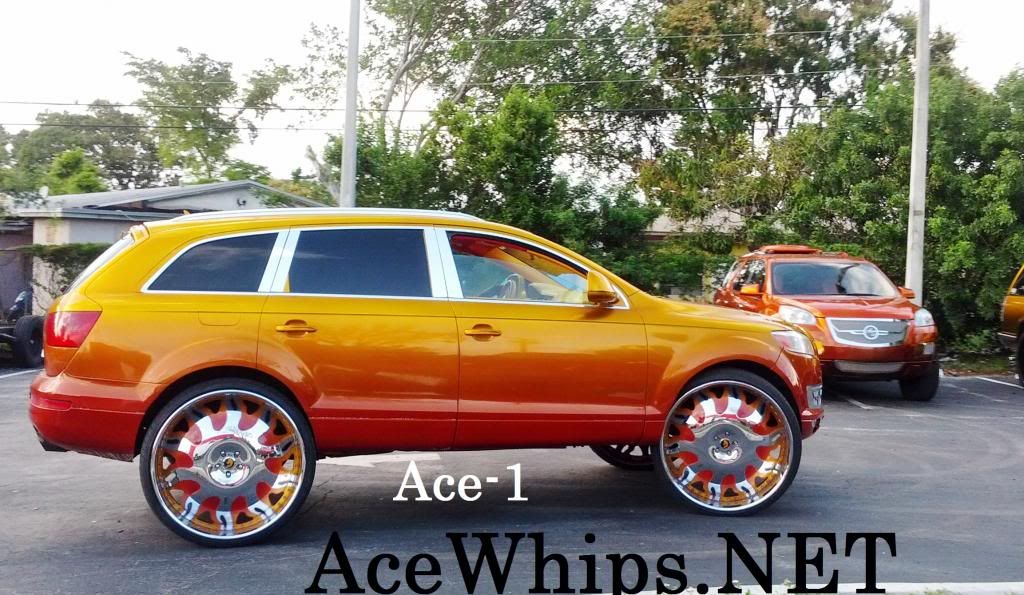 Exclusive Mango Paintjob down to the Forgis!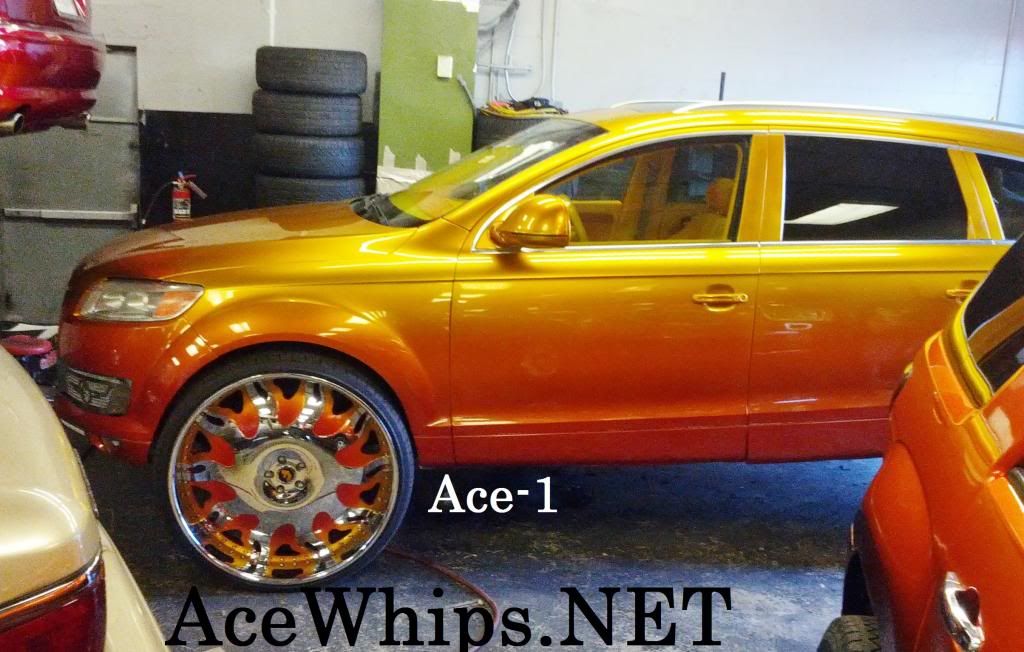 Q7 Never Before Done up This Much!
Should He Go 32"s??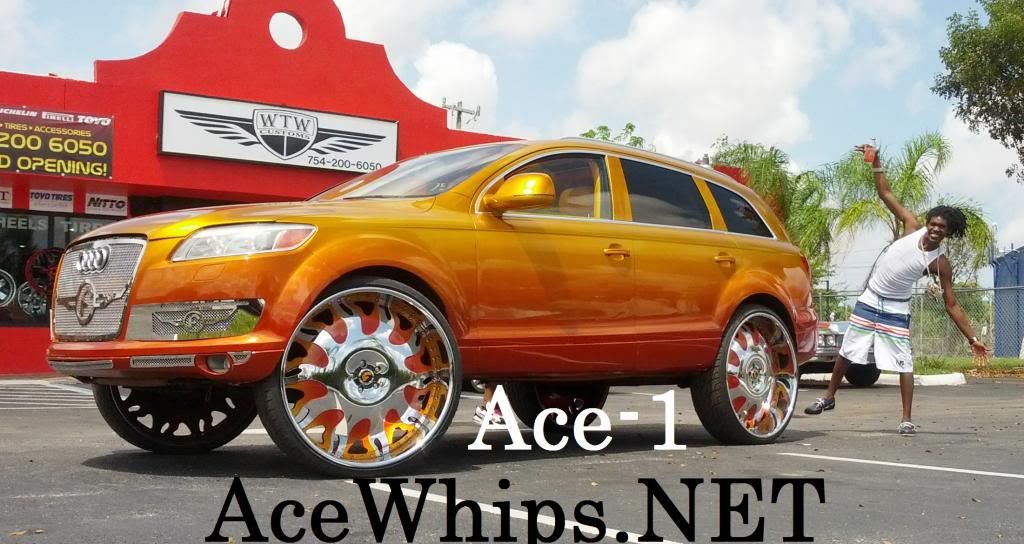 Truck Game!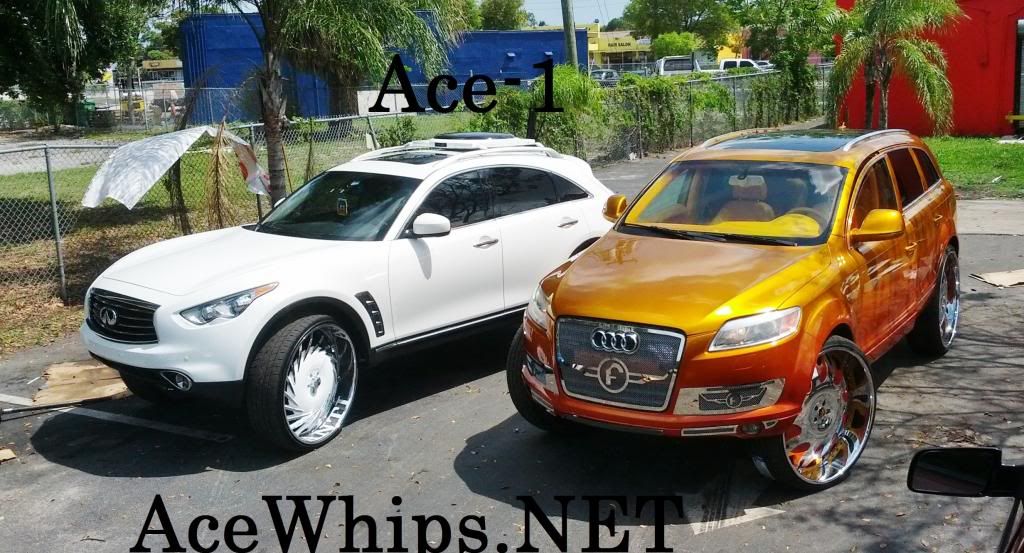 White Infiniti FX35 on 30" VF602 ASANTIS N Mango Gold Audi Q7 on 30"s Forgiatos!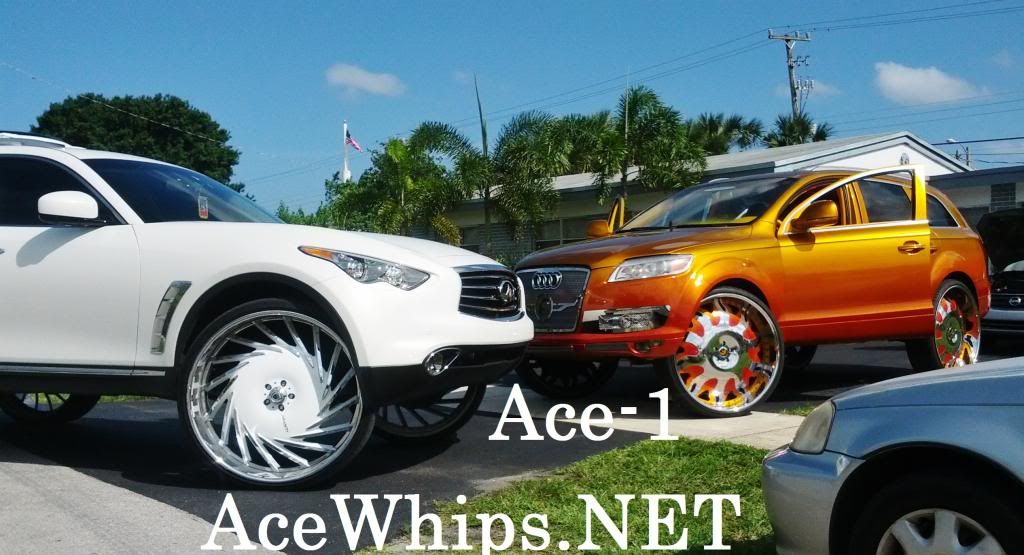 King FX on 30's Asantis N King Q7 on 30's Forgiatos!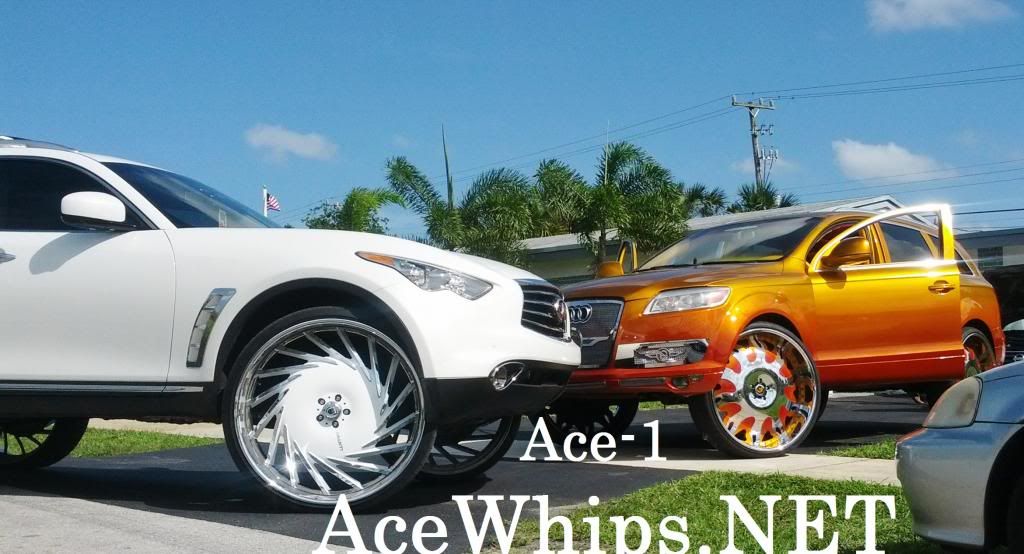 JITT"s Candy Mango Gold 2011 Audi Q7 Truck on 30" Grassetto Forgiatos