Street Sliders Avengers Chevy Impala on 30" DAVIN Devious Floaters Lifted by WTW Customs 305-626-2977
Avengers Impala on 30"s Devious Floaters!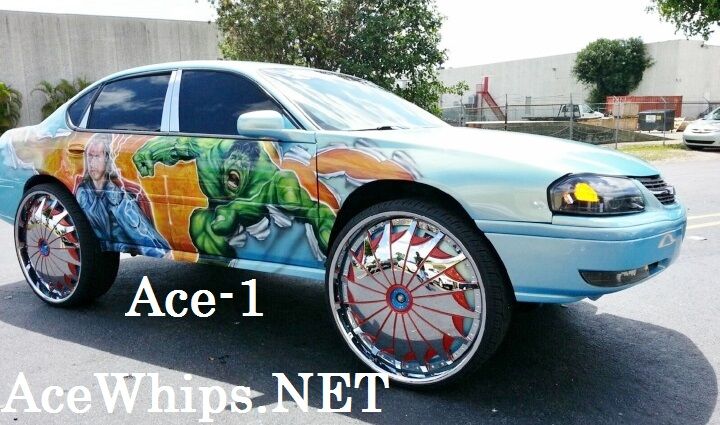 Before the Faces
Now on Painted 30" Davin Floaters
New 315/20/30 Skinny Tires!
Impala Sittin Clean on 30's
NEW HIT in the Impala Game! Shouts Out to the Street Sliders!
Painted by BIGG DOGG CUSTOMZ 954-479-2648
Outrageous Avengers Chevy Impala on 30" DAVIN Devious Floaters
Done Right by WTW Customs 305-626-2977