Dee's Outrageous Infinity FX45 on 32" DUB ZIG-ZAG Floaters by WTW Customs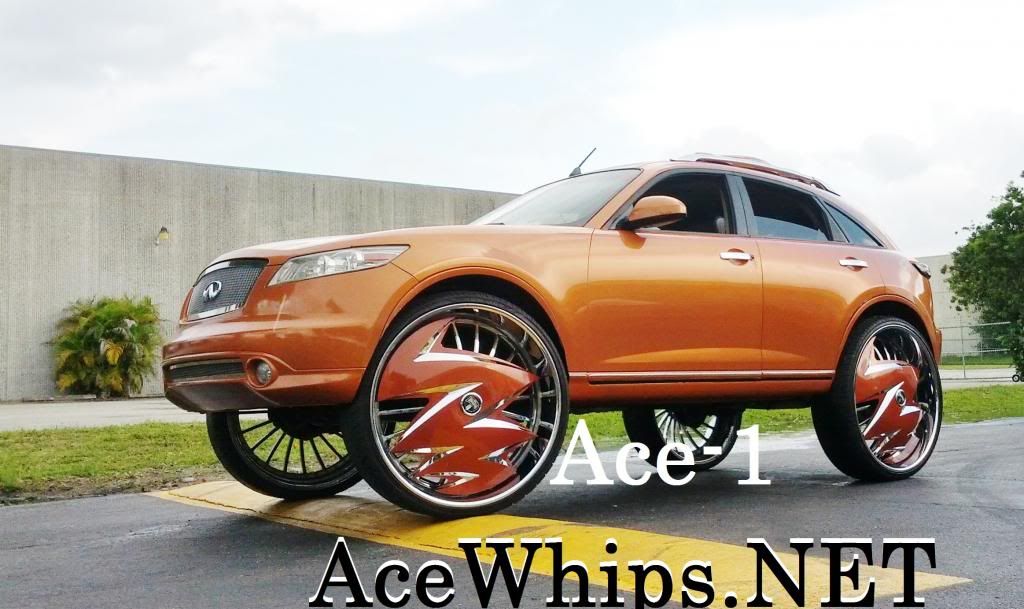 BEFORE: D's FX on 30" Davin Twstd Floaters

Keep D in Your Prayers as He Gets Better!
FIRST IN THE WORLD FX ON 32"s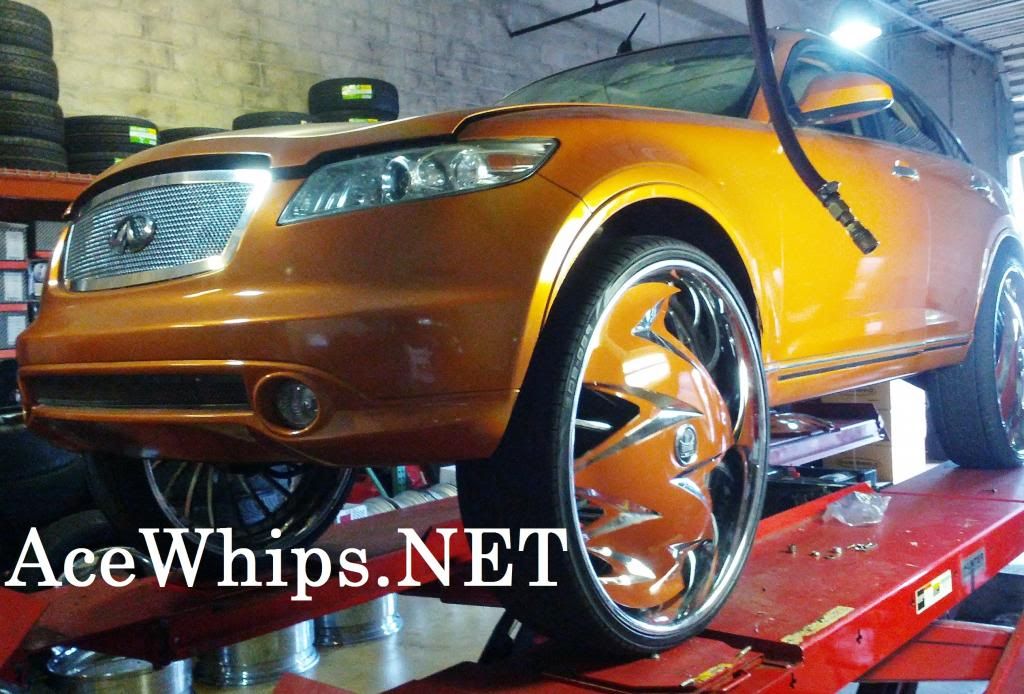 KING FX45 ON 32'S FLOATERS!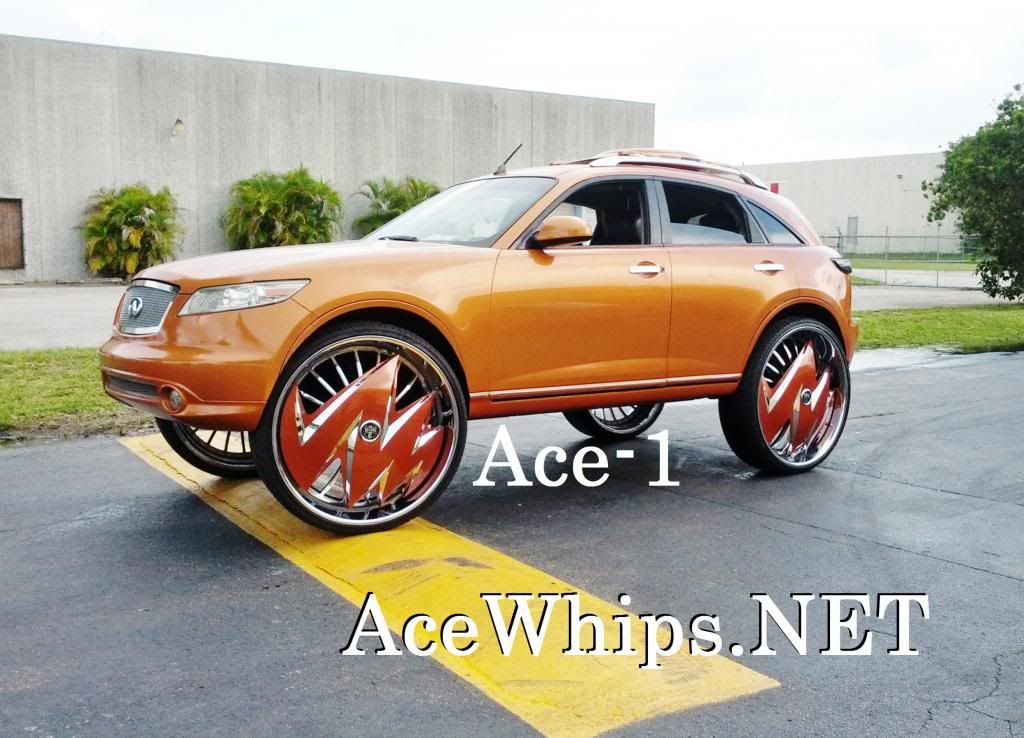 SITTIN JUST RIGHT ON 32"S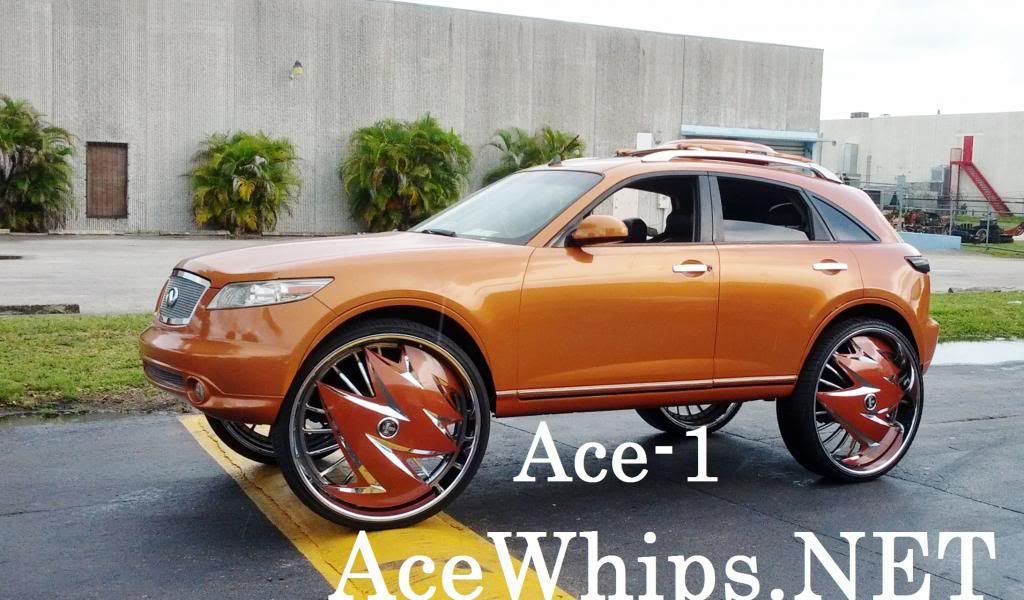 NEW PAINTJOB COMIN!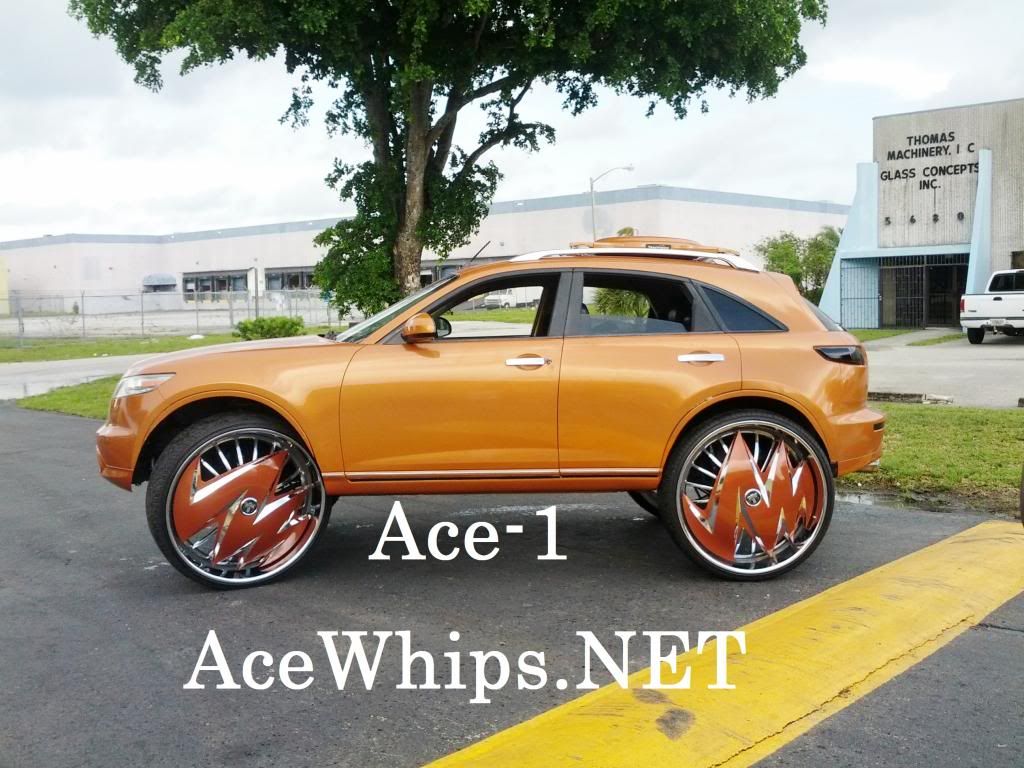 FULL U-TURNS ON 32'S!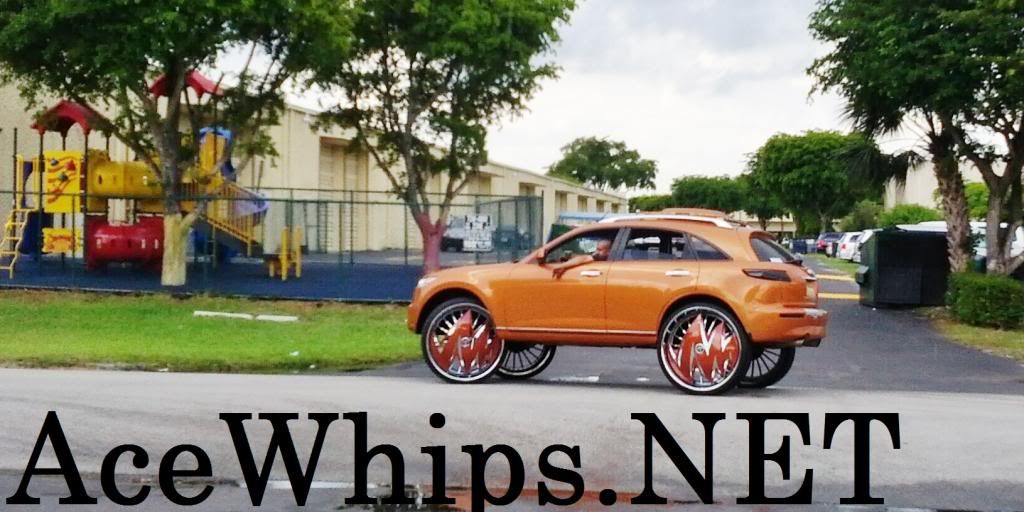 OUTRAGEOUS FX ON 32"S ZIG-ZAG FLOATERS COMIN TO HIT DA STREETS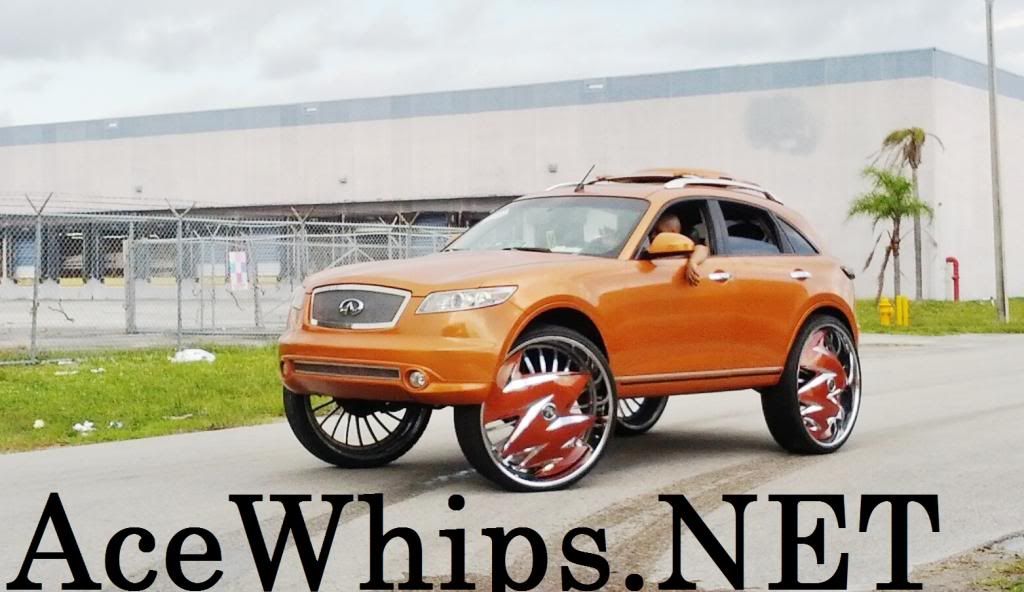 GET WELL SOON! STAY STRONG! DEE MONEY!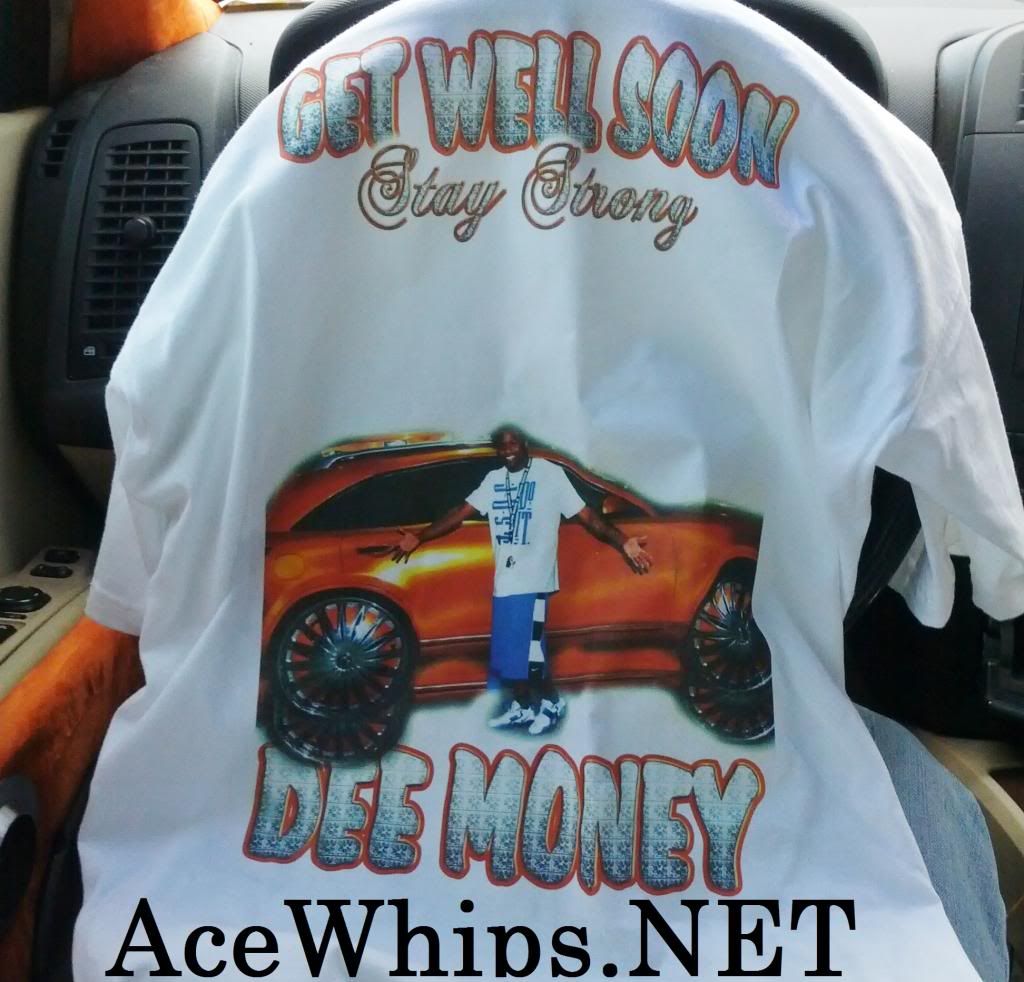 NEW FX BODY KING!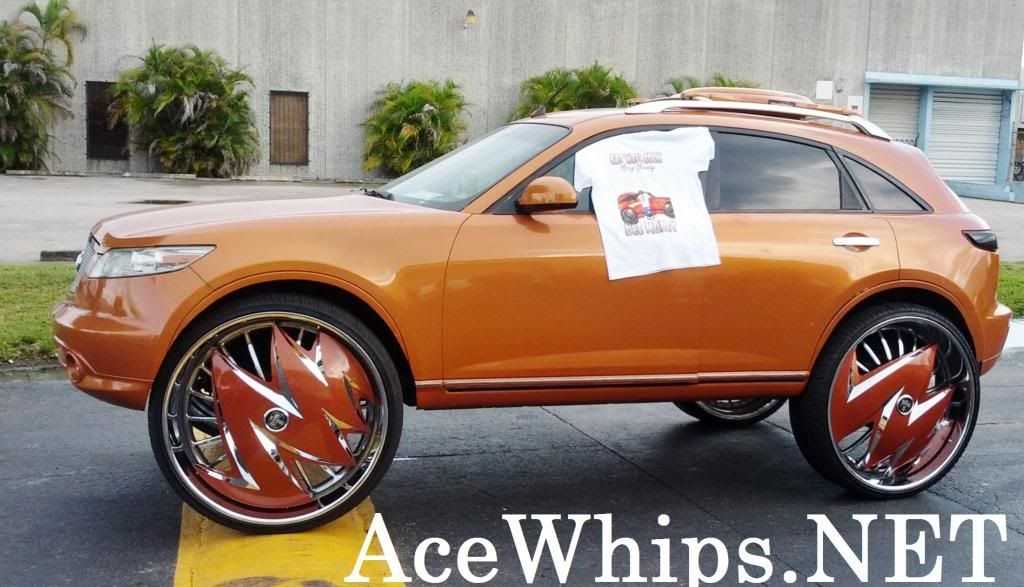 Dee's Outrageous Infinity FX45 on 32" DUB ZIG-ZAG Floaters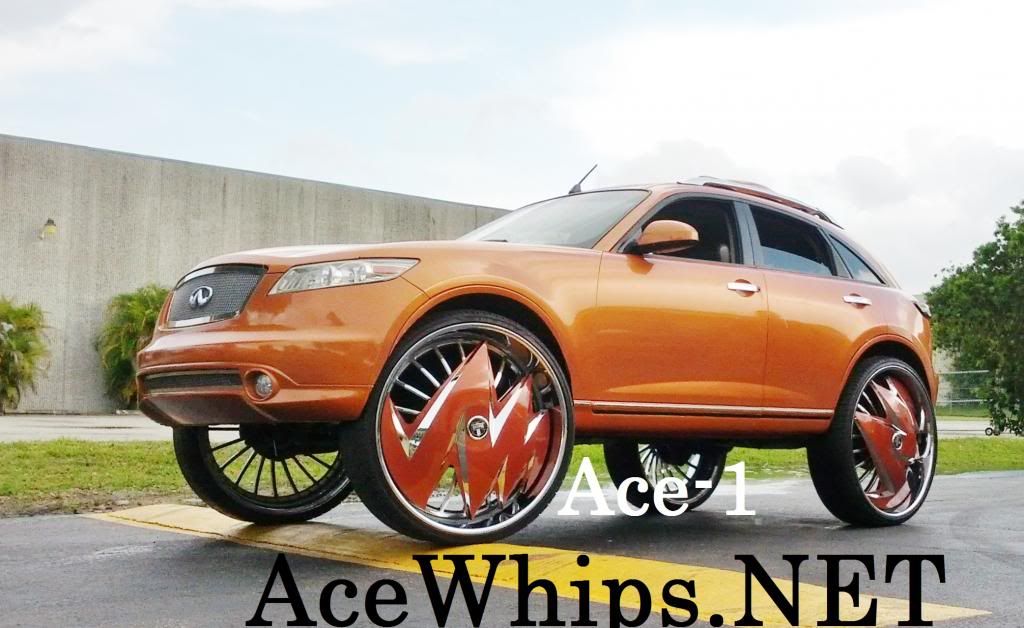 :::: WATCH THE VIDEO ::::