Polk County Tag Team Candy Green N Candy Red Infiniti G35's on 28" DUB Revolution N Swyrl Floaters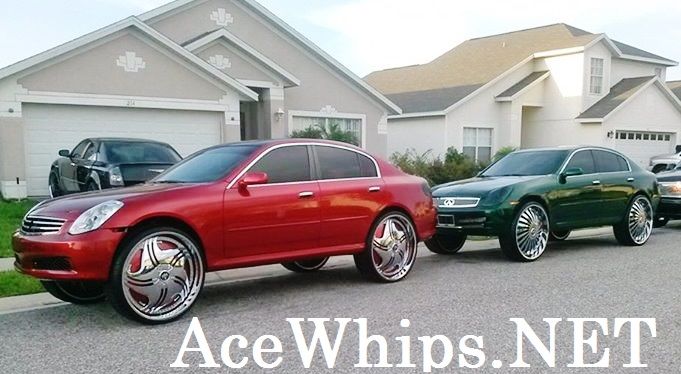 Candy Green Infiniti G35 on 28" DUB Swyrl Floaters
Candy Red Infiniti G35 on 28" DUB Revolution Floaters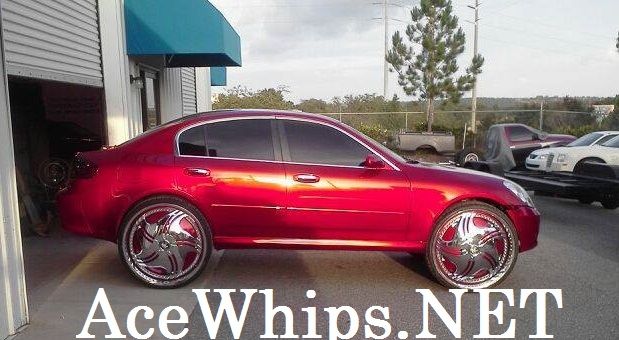 G35's Back to Back on 28's Dub Floaters!
New Hit in the Game- Candy Red G35 Sedan on 28" Revolution Floaters
WET Candy Organic-Green G35 Infiniti on 28" DUB Swyrl Floaters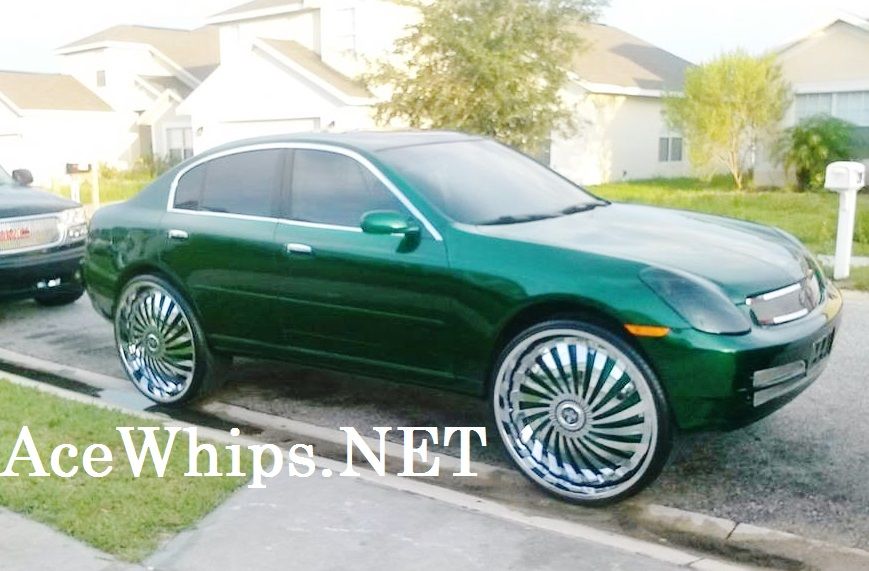 Also Have the Candy Red Porsche Cayenne on 30" DUB Zig-Zag Floaters
First Ever 4-Door G35 on 28"s Floaters Tag Team!
Polk County Tag Team Candy Green N Candy Red Infiniti G35's on 28" DUB Revolution N Swyrl Floaters
Shouts Out to Polk County!