New Candy Lime Gold Paintjob on Female's Honda Accord Coupe on 26" Grassetto Forgiatos
She Switched It Up On Em! New Candy Paintjob on 26's Forgiatos!
She Started Off Silver...
Then She Sprayed it Candy Apple Red..
Now She Drippin Candy Lime Gold on Em!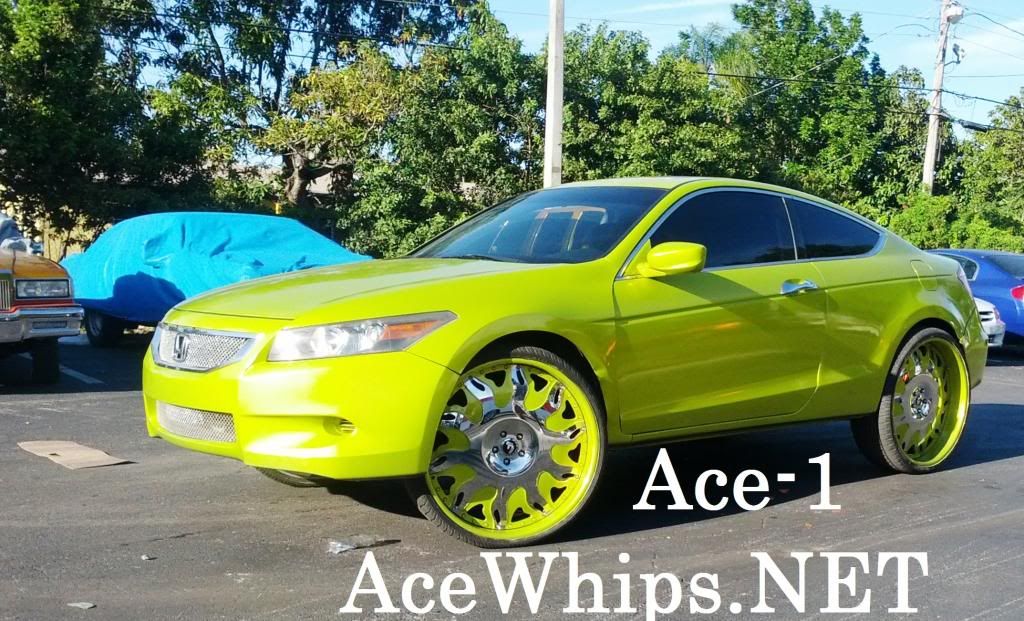 She Sittin Clean on 26's Forgiatos
WET Candy Lime Gold Paintjob
She Killin the Honda Coupe Game!
Lift N Cut Done Right by WTW
Shouts Out to Palm Beach!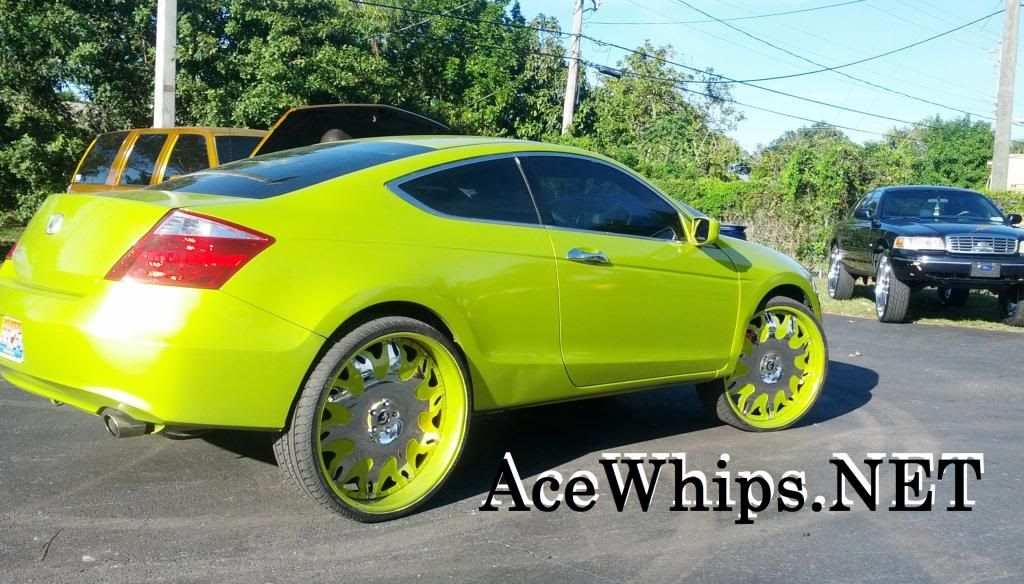 She Holding Her Own in This Game
Cleanest Accord Coupe In da Game!
Female's Candy Lime Gold Honda Accord Coupe on 26" Grassetto Forgiatos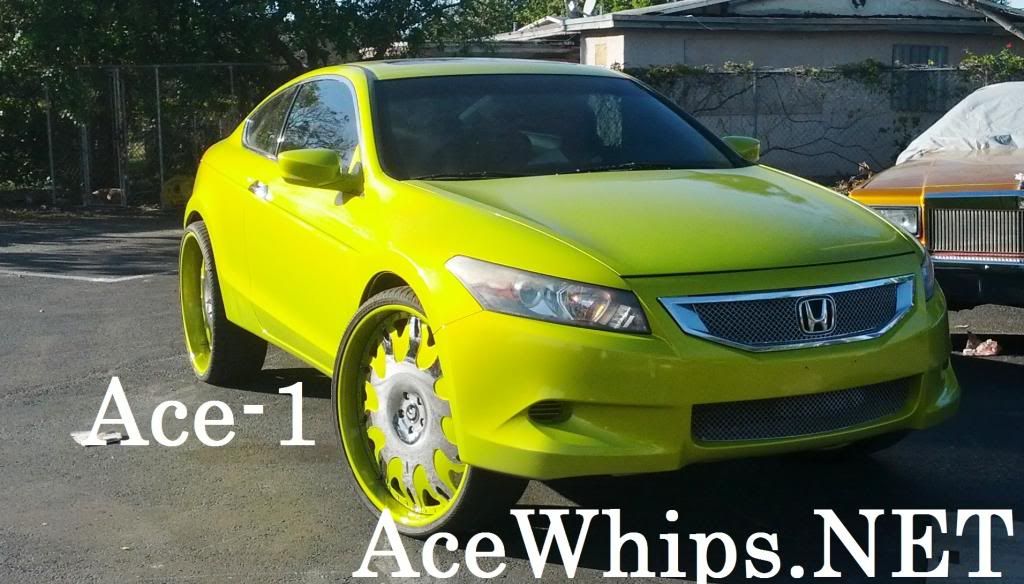 ::::WATCH THE VIDEO::::